5 Ways to Motivate Your Target Audience
Are fewer people responding to your direct mail pieces? Maybe it's because they've seen the same or similar design multiple times. It could be time to try something new. Here are five simple ideas to improve your marketing and get more people interested in your offers again.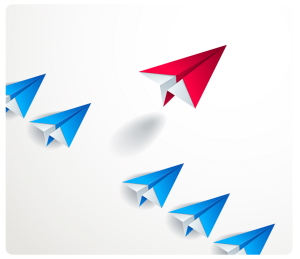 Mix up envelope styles.
Use the same envelope every time, and it will lose effectiveness. Change sizes. Change the color. Add a personalized message ("Special Offer Just for Bob Jones!") or test a handwriting font.
Making responding easier.
In today's digital world, reply cards are often overlooked, but they are still a highly effective way for people to respond to offers. If you aren't using a reply form, consider adding one. Prefill it with your customer's contact information. The fewer steps people must take, the more likely they are to respond.
Freshen up the content.
Are you still using last year's wording in your marketing letters? Write a new one. Or try a new opening paragraph or a change in the level of detail. Not a great writer? Experiment with a free AI writing assistant like ChatGPT.
Create new offers.
Are your customers seeing the same offer over and over? Change it up! Offer a free trial or a money-back guarantee. Try a new level of discount or a BOGO offer. 
Add a time limit.
Time limits are potent motivators. Use a personalized message on the outside of the envelope ("Charley, offer expires in 10 days!") or create a piece of art that looks like you've rubber-stamped the time limit across the top of the letter. "Joan, your offer is set to expire. Respond now!"
If you make changes, test them to see which ones are most effective. Create control groups to compare current designs or offers with the previous ones. You begin learning what motivates your audience by testing design, content, and offer changes. Then roll those things back into your next campaign and watch your results soar!
Need ideas? Give us a call!
---
Finding Hidden Data to Understand Your Audience Better
When we consider personalized print marketing, we consider the name, address, gender, household income, and other simple variables. But is that enough to create highly targeted, relevant campaigns? There ar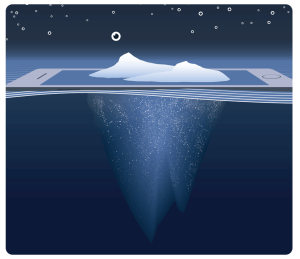 e times when you want a richer data set. Before purchasing third-party data, however, take a deeper look in-house. You may have more data than you think.
Let's look at some of the often underutilized data types. 
Transactional data: This data typically includes purchase orders, sales receipts, invoices, payment records, and other financial transactions. Analyzing transactional data can help identify trends, popular products or services, customer buying behavior, and potential upselling opportunities.
Submissions through web contact forms: Web contact forms collect valuable information from customers and website visitors. This data includes inquiries, feedback, support requests, and other messages that provide insights into customer needs, pain points, and preferences.
Business reply cards: Business reply cards (BRCs) are often used in direct mail marketing campaigns, allowing customers to respond to offers, request information, and provide feedback. Analyzing the responses from BRCs can provide insights into the effectiveness of marketing campaigns and the interests of specific customer segments.
Text messaging: Companies that engage in text marketing might need to realize the wealth of data they have. This data includes phone numbers, response rates, and communication preferences. Analyzing text marketing data can help companies optimize their messaging, timing, and targeting for better engagement and conversions.
Responses to email campaigns: Email campaigns contain a wealth of information, such as opens and click-through rates. Analyzing these metrics can help you understand customer engagement levels and interests. Once incorporated back into your marketing database, this information can be used to improve the effectiveness of your email marketing and overall marketing.
Trade shows/events: When companies participate in trade shows or events, they gather a wealth of helpful data. This includes leads generated, customer interactions, survey responses, and attendee feedback. This can help you assess the success of their participation, identify potential clients, and tailor future event strategies.
Customer and Prospect Surveys: Conducting surveys can be a powerful way to gather feedback and insights from customers and prospects. Surveys provide direct information on customer satisfaction, preferences, pain points, and suggestions for improvement.
In conclusion, these data types might sometimes be overlooked but hold valuable insights. Do you have marketing gold right under your feet?  Get out your digging tools and find out!
---
Want to Boost Your Fundraising Success? Send Donor Surveys
More than any other factor, a donor's relationship with the organization determines their likelihood of donating. Print and emailed surveys can go a long way toward achieving this goal.  What are the keys to sending effective donor surveys?
Clarify your goals and objectives.

What specific information do you want to gather? Are you looking to understand donor motivations, preferred communication channels, or demographic information? Clearly defining your objectives will guide the design of the survey.

Keep it concise. Respect your donors' time and ensure the survey is brief and focused. Long, complex surveys may discourage participation. Stick to the most essential questions that align with your objectives.
Mix question types. Use a mix of question types to gather different kinds of information. Include multiple-choice questions, rating scales, and open-ended questions. This variety helps to provide a well-rounded understanding of donor opinions and preferences.
Segment and personalize. Include the donor's name, reference previous interactions, and acknowledge their contributions. If your donor base is diverse, segment the survey based on different donor personas or giving levels. This helps each donor to feel valued and allows you to gather more targeted insights.
Offer non-monetary incentives. Encourage survey participation by offering non-monetary incentives that align with your mission and appeal to donors' interests. For example, provide exclusive content, previews of new projects, or links to activity behind the scenes.
Test before sending. Before launching the survey widely, conduct a pilot test with a small group of donors or staff members. This allows you to identify any issues or areas for improvement before rolling it out to a larger audience.
Respect privacy. Assure donors that their responses will be kept confidential. Communicate how the data will be used and reassure donors that their feedback will be used only to improve the organization's impact.
Follow up and say "thank you." After the survey, express gratitude for their participation. Share key findings or insights from the survey, demonstrating that their input has been valuable. This helps foster a sense of involvement and strengthens the donor-organization relationship.
Ready to send a survey to learn more about your donors? Let's get started!
---
5 Takeaways from the 2023 'Ad Impressions Study'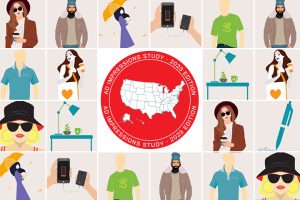 Every year, the Advertising Specialties Institute's "Ad Impressions Study" provides a fascinating look into the power and effectiveness of branded promotional products. The study is always a must-read, from how many impressions a product receives to which ones are kept the longest. What are some of the highlights from the 2023 study?
Consumers love branded swag. First and most importantly, consumers prefer branded promotional products over all other forms of advertising. Whether men or women, young or old, or whether they live in the Midwest, the South, or one of the coasts, consumers universally prefer branded promotional products over radio, newspaper, magazine, mobile, television, and Internet advertising.

Made in the USA wins again

. More than half of men (52%) and half of women (56%) say they would feel more favorably toward an advertiser who gave them swag made in the USA. Of the different age groups, the older the consumer, the more preference they gave to such products.
Consumers want branded products that are environmentally friendly. Nearly half (46%) of consumers say they would feel more favorably toward an advertiser that gave them an environmentally friendly product. This rises to 49% of women. Of the different age groups? Those 55-65 and 65+ were most likely to say they would feel more favorably toward such advertisers — 49% for both groups. This is somewhat of a surprise since we associate the most significant environmental concern with younger buyers. Yet among those aged 25-34, only 39% gave this answer!
Drinkware has the most staying power. Which branded promotional product are consumers likely to keep and use the longest? Drinkware! Nearly two-thirds (63%) of consumers would keep and use promotional drinkware for one year or longer. Promotional calendars and polo shirts came in second, with 62% saying they would keep and use them for one year or longer.
Outerwear is the top show-off. Which promotional products get the most impressions? Outerwear/fleeces, with 7,856 impressions. This is followed by headwear at 3,380 impressions.
Want to learn more about the value of promotional products and which products to choose for your target audience? Give us a call, and let's talk about it!
---
5 Ways

C

o

l

o

r

Benefits Your Marketing
When it comes to using color, many people tend to think exclusively in terms of images. However, marketers increasingly recognize the value of color in text and other messaging areas. For instance, color can highlight phone numbers, payment information, discounts, and critical points in marketing materials that make them more impactful and actionable. Let's look at five practical ways to add color to your text and messaging areas to improve your marketing.
Improved Recall
Studies have consistently shown that using color in messaging and images can significantly increase recall. One study found that people are 40% more likely to read and select materials that are presented in color. Another found that using color increases recall rates by up to 80%. Use color in your sales letters to highlight important details you don't want readers to miss.
Greater comprehension
Using colored text and backgrounds can increase readers' understanding and retention of information. Add colorful images, graphics, and charts to your next sales presentation.
Ease of Locating Key Information
Using color can help readers locate information more easily. This is particularly useful in lengthy documents like insurance policies and contracts.
Reduces Errors
Highlighting important information, such as instructions or account details, reduces errors and helps readers get things right the first time.
Reduces payment time
Because using color helps readers better understand their statements and invoices, this can lead to faster payments and better cash flow for you. Try highlighting the amount owed and the due date with color, and watch your invoices get paid faster!
Ultimately, color is a critical aspect of marketing materials that are beautiful and highly practical. But don't just throw color around anywhere. It should be utilized strategically to maximize its effectiveness. If you're unsure where to start, ask for suggestions on incorporating color into your direct mail efforts.
---
Customers: "Give Me a (Digital) Break! Use Print!"
Communicating with customers using formats they love makes them more likely to pay attention. When it comes to marketing materials, that means sending more print.
Over the years, there have been dozens of studies on the impact of print on human comprehension and learning. Information read in print is embedded more deeply in the brain, is more easily recalled, and is recalled more accurately. But buyers don't love print simply because they remember things better. They love it because it makes them feel good.
For example:
Consumers find hard-copy versions of books, magazines, and newspapers more enjoyable than electronic alternatives.

Consumers see print as more relaxing to read than computer screens, e-readers, and (yes, even) smartphones.

Consumers are becoming increasingly aware of (and concerned about) the health effects of spending too much time on electronic devices. 
Health concerns about the over-use of digital media are growing, and that concern is increasing the "feel good" factor of traditional printed materials, whether books, magazines, or direct mail.
One study from Two Sides/Toluna found that, even several years ago, consumers were already starting to show signs of concern. The study found that consumers…
believed they spend too much time on electronic devices,

were concerned that the overuse of electronic devices could be damaging to their health, and

believed in the importance of "switching off" and reading more in print.
These feelings have only been amplified since the COVID-19 pandemic, with the time children spend staring at their screens up 52%. As the number of news reports on the impact of over-digitalization on our culture rises, more and more consumers ask themselves, "Am I spending too much time on my screen, too?"
The takeaway? If you love your customers, then love what they love. Digital communications have their place in the multichannel mix, but when it comes to "feeling the love," it's still very much about print.
---
Marketing Giving Lemons? Make Lemonade!
According to a recent survey, 73% of marketers see difficult or uncertain economic times as an opportunity to grow their businesses.[1] Why? During times of uncertainty, competitors pull back on their marketing. This creates a vacuum that you can exploit. When competitors show weakness, you show strength. When competitors are silent, get in their customers' ears! This can have huge payoffs in the immediate term and down the road.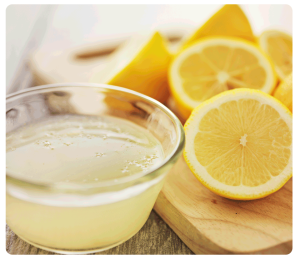 Here are three ways to invest in your print, digital, and cross-media marketing right now.
Think "growth." The easiest time to build your market share is when your competitors pull back. Think of it as like buying stocks in a down market. You buy down-market stocks cheaply, and their value grows exponentially when the market bounces back. That's true of market share, too. Don't just think about selling more products. Think about going after new customers. Where are your competitors weak? Where are they missing the mark? Create a plan to go after the customers your competitors are ignoring.
Invest in your "growth engine." Highly effective marketing is data-driven marketing, so invest in what will give you the biggest bang for your buck: your database. Dig in and get to know your customers—really get to know them. Who buys most frequently? Who buys the most at once? Who buys the most over time? What are the common characteristics of each group? Use this information to refine and better target your messaging. Like market share, this research will pay off both now and in the long term.
Market from a position of positivity. When things are uncertain, positive messaging ("we are here to help") will often have longer-term benefits than the messaging of fear. If you are a fashion retailer, offer ways to put together new looks with items your customers already have. If you're a coffee shop, suggest easy-to-make cookies or breakfast bakes that pair perfectly with your gourmet coffee blends. Be a thought leader, a partner, and a trusted vendor who isn't just looking to make a sale but who has their best interest in mind.
Down markets can be challenging, but they don't last forever. Use this time to invest in your business and your customers for the long haul. You will be better positioned when the market rebounds, with a higher market share and even more loyal customers.
[1] "The Optichannel Opportunity" (RRD, 2023)
---
What Does an Award-Winning Campaign Look Like?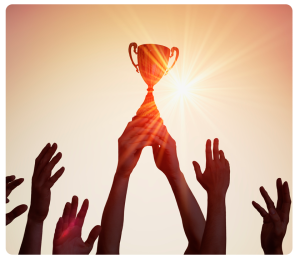 What does an award-winning marketing campaign look like? Sometimes it's stunning imagery. Other times, it's the application of a specific technique. Most often, however, it's not one thing or the other. It's how the company understands its audience and creates innovative, captivating content that is specific to that audience in a truly memorable way. Let's look at four components of such campaigns.
An innovative strategy that breaks away from the traditional marketing approach.   Award-winning campaigns use the "same old, same old" techniques to engage viewers in surprising ways. Think unusual folds, die-cuts, and dimensional inks and coatings. One award winner used a vertical gatefold tipped onto the cover of a magazine to catch attention. Imagine using personalized teasers in your marketing to get recipients to open a tip-on, then exposing them to a customized message underneath!
Captivating content that engages readers and leaves a lasting impression.   Award-winning campaigns leave you thinking about them long after exposing you to the initial message. It's a headline you can't stop thinking about or an image you can't get out of your mind. For example, one award-winning book cover, Lyrics for Rock Stars, features a picture of a guitar spread out like a highway leading toward a city skyline. It tells a powerful story without a single word.
Knowing your audience.   Award-winning marketers know their audiences. Award winners know precisely who their audiences are and how they behave—and why. An image that captivates and enthralls one audience may not captivate another. A combination of marketing channels that breaks through for one demographic may be ignored by another. Truly and profoundly knowing your audience requires more than demographics. It requires behavioral and psychographic data, as well.
Tracking and measuring goals and results.   Award winners carefully track and monitor their results. That's how they know what works! When you see what works, you can build on what's effective and ditch what isn't. This gives you the freedom to innovate and maximize your profits . . . and maybe even win an award or two along the way.
Need help designing a marketing campaign worthy of attention that gets results? Let us help!
---
Pantone Color Libraries No Longer Included in Adobe Apps: Now What?
If you're a designer, chances are you're familiar with the Pantone Color Libraries. These libraries have been included as part of Adobe applications like Photoshop, Illustrator, and InDesign for years. But now, Pantone and Adobe have agreed to part ways, and Adobe is removing many of the standardized pre-loaded color libraries from its Creative Cloud apps. What does this mean for designers?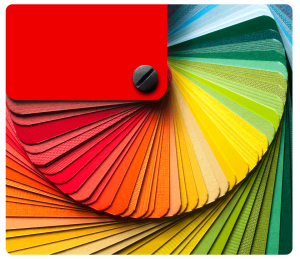 First, it's essential to understand that this is not necessarily bad. The Pantone colors included with Adobe Creative Cloud haven't been updated since 2019. Pantone points designers to options that use the most recent and updated colors by removing the old libraries. Second, removing the Pantone Color Libraries doesn't mean you can no longer use your favorite Pantone colors. It means you'll have to put in a bit more effort to do so.
Ultimately, designers have three primary options:
Pay for the Pantone Color Connect extension.
Pantone color libraries will still be accessible through Pantone's Color Connect extension. There is both a free and a paid version. If you want all of the Pantone color libraries accessible from within your applications, you can use the paid version for $7.99 per month. This gives you access to the Pantone colors, both now and in the future.
Create your libraries based on screen grabs.
The second option is to create your own custom libraries using a workaround. Open the free version of Pantone Color Connect. Choose your desired color, take a screen grab, then paste it onto your clipboard. Create a new swatch and save it as a spot color. Rename it with the Pantone color.
These swatches will be approximations. Since every screen shows the color a little differently, the swatches will be based on the colors showing on your screen. In your printed project, however, the color will be the official Pantone color since the printer will match it based on the Pantone book.
This does not violate Pantone's license as long as the color in your swatch book is not represented to others as the actual Pantone color.
If you want all the colors in your favorite Pantone libraries, not just some of them, you can select the entire library (by holding the shift key) and choose "add to swatches." This might slow your computer down slightly because of the volume, but it adds the entire library to your swatch panel. Then you can save that swatch library as "ASE" and add it to your Adobe swatches folder on your computer.
Use Pantone's free "approximation" version.
The third option is to use Pantone's free version of Connect, which lets users download color swatches based on Pantone's sRGB approximations.
Ultimately, removing the Pantone Color Libraries from Adobe Creative Cloud apps sounds scarier than it is. Designers will have to do a little more legwork, but with the extra effort, you can still access and use your favorite Pantone colors just fine.
---
The Power of Simple Graphic Design
In marketing, a well-designed logo or website can differentiate between a successful campaign and one that falls flat. But what makes for good design? Often, it's simplicity.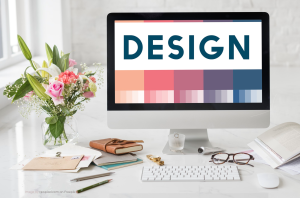 The most straightforward designs can be the most effective. Here's a look at how simplicity can generate trust and credibility.
The Role of Color
Color is one of the most critical elements of any design, and it can be used to great effect in simple designs. When choosing colors, it's essential to remember both the psychological effects of color and the brand identity you're trying to create. For example, blue is often used in designs intended to convey trustworthiness and reliability, while green is associated with growth and harmony. By carefully selecting your colors, you can create a subliminal message that resonates with your audience.
Less Is More
In general, simpler designs are more effective than complex ones. This is because they're easier for viewers to understand at a glance. When someone sees a busy or cluttered design, their first instinct is often to look away. On the other hand, a clean and simple design is more likely to hold their attention. Simplicity also conveys confidence. A complex design can make it seem like you're trying too hard to impress viewers. At the same time, a simple one signifies that you're confident communicating your message without needing bells and whistles.
Repetition Works Wonders
Another way to create a simple yet effective design is to use repetition. This could mean repeating some aspects throughout the piece or reinforcing points made in the text using visuals. Repetition helps create visual stability, which in turn, makes your design more credible. Additionally, by repeating elements such as color or shape, you can create an instant sense of cohesiveness, something that viewers will subconsciously respond positively to.
When it comes to graphic design, simplicity should be your watchword. From choosing the right colors to removing clutter to tapping into the power of repetition, there are many ways to create a design that says "trustworthy" and "credible" and resonates with your audience. Keep these tips in mind the next time you sit down to brainstorm the design of your postcard, brochure, or web page!
---
Want a Great New Marketing Channel? Try Your Floors, Windows, and Walls!
As a brick-and-mortar location, you know how important it is to engage your customers in every way possible. Even if you are already sending direct mail, blasting emails, and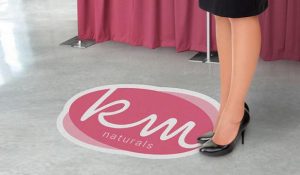 advertising on social media, there may be a channel you have overlooked—your location. Your store, office, or café can be the perfect place to advertise and grab attention using wide-format graphics. Let's look at just a few ways wide-format graphics can be used to market and differentiate your business.
Retail: Besides bright, attention-getting signage and displays, consider advertising your next in-store promotion with custom murals or giant window graphics. Use floor graphics to create a trail of leaves that helps customers navigate to the latest fashion arrivals or a path of dollar signs that help them find the clearance section.
Medical offices: Any medical treatment can be scary, especially for kids. Transform your waiting room into a tropical jungle or undersea adventure that will make kids laugh and giggle as they wait. You can also use wide-format graphics for essential communications, such as blood drive announcements, disease prevention and treatment illustrations, floor plans, and evacuation route maps.
Salons and cafés: Say you're a small salon competing with larger retail chains. Imagine having your shop's interior filled with branded graphics and unique artwork. Suddenly, you look like a wildly successful high-end boutique.
Restaurants: What makes a passerby hungrier than a giant window graphic of a mouth-watering sandwich or piece of pizza? Don't just say, "We have great food!" Show it. Get the customers' mouths watering from across the street.
Mobile graphics: Take your advertising on the road. Wrap your company vehicles in branded graphics that tell your story every time you pull your car out of the parking lot. Gain exposure to people who might not have known about you any other way.
Your best customers are current customers, so get your messages in front of them where they are most connected to you — on-site with you.
---
When Is Too Early to Start Holiday Marketing?
Ever wondered why that beautifully printed holiday direct mail piece or creatively designed email blast didn't work as well as you'd hoped? Was it the messaging? The list? The headline or subject line? Maybe it wasn't any of these, or you're just starting too late.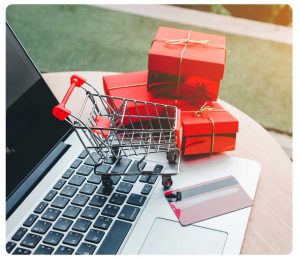 According to ShopKick, consumers are shopping for the holiday season earlier than ever. Nearly one-quarter (22%) say they plan to shop earlier this year than last, with 25% expecting to do most of their shopping before Thanksgiving. Ten percent plan to do their shopping before Halloween.
But this is nothing new. The trend toward increasingly early holiday shopping has been around for a while. In 2020, for example, 59% of holiday shoppers had started making holiday purchases in early November, a 21% increase from one decade ago. Now that trend continues.
With more and more holiday sales coming earlier in the year, you need to get your holiday mailings out earlier, too. This doesn't necessarily mean starting your deals and discounts early, but you should start investing in brand building, introducing new products, and beginning to plant ideas in your shoppers' heads. For example, if you sell children's toys, start positioning your new game as the must-have toy of the year in October. This way, when Christmas shopping comes, you're already in shoppers' minds, long before the frenzied shopping starts.
If you're used to getting your marketing cranked up later in the year, you might want to start a whole month earlier than usual. Come up with a variety of messaging for each stage of the shopping season, from early brand-building to frantic final days. Build your messaging over time to build anticipation, then excitement, and finally a sense of urgency, so shoppers are afraid to miss out.
Need help? Talk to us about setting a realistic marketing schedule for your holiday promotions. You might need to give yourself more time than you think.
---
5 Tips to Save Money and Still Get Great Results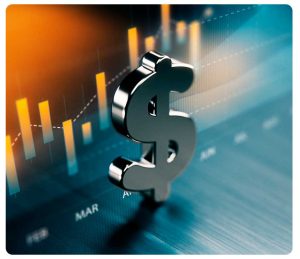 What is your best strategy for managing your marketing budget in times of economic uncertainty? Is it to put your mailings on hold until things get better, or is it to get creative and take advantage of existing opportunities?
Our experience is that, even when the economy tightens, businesses get creative with their marketing and still get great results. Here are some easy ways to save money and grow your business simultaneously.
Use lighter-weight paper. Paper supplies are fluctuating these days, but if you can find a comparable stock that is lighter in weight, you'll not only pay less, but you might save money on postage, too.
Take advantage of USPS postal discounts. Every year, the USPS comes out with an Emerging and Advanced Technology promotion. By incorporating technologies such as QR Codes and augmented reality (AR), the USPS allows you to send mailings for a fraction of the cost of traditional mailings.
Use house paper. If you want a specific stock — and only that stock — for a particular campaign, we'll do everything we can to find it for you. But if a good, all-purpose stock will do, most printers (like us) keep a house stock handy that will be a highly economical choice.
Send Every Door Direct Mail. The USPS Every Door Direct Mail (EDDM) program lets mailers target their mailings by ZIP Code. You mail to addresses only, but you can select ZIP codes by various demographics, such as average household income, percentage of homeowners recipients, and so on. This gives you a targeted mailing at a fraction of the cost of other mailings.
Narrow your focus. Instead of mailing to your entire list, try mailing smaller, more targeted runs. Pick a segment that you want to focus on, then develop messaging and offers just for that group. You will mail less but get better results by making that messaging more relevant each time.
Even when times are tough, you can save money and still get great marketing results. Contact us to learn more about each of these options.
---
Want Healthy Forests? Use More Paper
Would it surprise you to learn that by using forest products (including paper), you are helping to increase the number of trees around us? Improve overall forest health? It's not something we talk about as much as we should, but the use of paper and paper-based products has a positive impact on the environment. Here are 3 facts about paper and forest that many people don't know: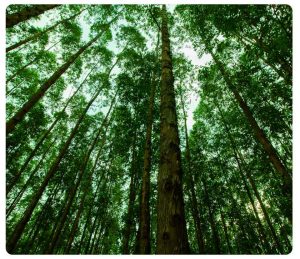 Using paper-based products preserves our forestland.
More than half (58%) of the forests in the United States are privately owned. Forest products provide landowners with a revenue stream. If they didn't, those forests would be at risk of being sold for other revenue-producing uses, such as agriculture or development. By using paper, you are protecting forests for future use.
The net forest area in the United States grew by 18 million hectares between 1990 – 2020.
Sustainable forestry makes forests healthier.
Many landowners (and nearly all U.S.-based paper mills) practice "sustainable forest management." This isn't just letting the trees grow for a while before cutting them down. This is the strategic management of the forest to maintain maximum health. Trees are carefully inspected and harvested on a cycle that promotes healthy forest growth, for example. Different species of trees are cut on a rotating basis, and trees at risk for a disease are culled. Riparian areas (waterways) are protected.
By using paper, you are not only promoting the expansion of our nation's forests, but you are also encouraging them to be healthier.
Paper promotes the protection and support of wildlife.
When forests are sustainably managed, they can be controlled in ways that support different types of wildlife. For example, a forest groomed to promote lush undergrowth will attract more deer and small game. A forest groomed to have more open areas will encourage the growth of certain grasses and bushes that draw different species of birds.
By using paper, you are helping to expand the biodiversity critical to the health of forests and the planet as a whole.
When marketing with print and paper, you are doing more than providing a beautiful product that your customers trust. You are investing in the future of our planet.
---
3 Tips for Successful Cross-Selling
Who are your best customers? They are the ones you already have. Your existing customers know and value their relationship with your company, so one of the best uses of your marketing budget is to cross-sell products to them. Cross-selling, or selling a different product or service to the same customer, can be highly profitable because it deepens the customer relationship and gives you a host of additional products to upsell the customer over time.
Here are some tips for the best results.
Know what they already own (and don't).
There's nothing more annoying than shopping online for a new rug, purchasing a rug, and then having ads for rugs continue to pop up in your email and social media feeds for weeks after you've already bought one. The same principle holds for direct mail and email marketing. Don't try to sell your customers products they already have or ancillary products for those they do not. If you track sales history, tap into that. If you don't, let us help you use data-gathering techniques to learn who your customers are and what products are most relevant to them.
Get your timing right.
Knowing your customers also means knowing when they are most likely to make specific purchases. For example, one study in the airline industry found that nearly two-thirds of customers were most likely to purchase ancillary products, such as travel insurance or tour guides, at the time they booked a trip rather than sometime afterward (such as during the check-in process or their stay). This information can be beneficial to travel agents, who can then put the most effort into marketing their ancillary services when travelers are most likely to buy. Know the timing of purchases in your product categories and consider that when crafting your campaigns.
Be consistent across channels.
Not every customer likes to make purchases the same way. One might respond to direct mail. Another might react to email or social media commerce. Regardless of channel, ensure that your cross-sell communications are consistent across all of them. You don't want one cross-sell to appear in their email inbox and another in their mailbox. In terms of the visual imagery, color palettes, and marketing verbiage, maintain a consistent brand image no matter which channel they use.
Cross-selling is essential for marketers to maximize their marketing budgets and reap the best ROI. Why not let us help you design your next cross-selling campaign?
---

What's New in Adobe Creative Cloud 2022?
Want to know what's new and cool in Adobe Creative Cloud 2022? Who better to ask than a Certified Adobe Design Master and Instructor? Writing in Yes! I'm a Designer; Martin Perhiniak, once voted one of the top 10 Adobe instructors globally, shares his favorite features of Adobe's latest update.
Photoshop 2022
Two new neural filters: Photoshop can take your landscapes and change their color or season with the Landscape Mixer Neural Filter. Take a morning summer desertscape and turn it into a nighttime winter scene. With the Harmonization Neural Filter, you can sync the color values between layers, making it easier to create realistic composites.
Object finder feature: Using AI, Photoshop can recognize the most important objects in your images, even on different layers, allowing you to make selections more quickly.
Collaborative workspaces: Place all your content across supported Creative Cloud apps in one space, allowing for collaboration with others, whether inside your company or an outside firm.
Illustrator 2022
Real-time drawing and editing option: It is easier than ever to use the new 3D and materials panel.
Auto-font activation: Adobe Illustrator activates fonts used in the document automatically. What a time saver!
Support for HEIF and WebP image files: Now import these files directly into Illustrator.
InDesign 2022
For InDesign, Perhiniak listed a single feature: Capture. Designers can extract fonts, color themes, and shapes from images and save them in your documents using this feature. Captured fonts can be saved and used as character or paragraph styles.
iPad Updates
Updates to Photoshop for iPad include camera RAW editing, smart objects, and dodge and burn tools.

Updates to Illustrator for iPad include "transform as shape," blend tool, and image trace with the ability to vectorize.
Haven't yet updated to Adobe Creative Cloud 2022? What are you waiting for? Infinite creativity awaits!
---
The Post-COVID Print Bump 
The COVID-19 pandemic reinforced something many of us already knew—how much we love direct mail. As the world locked down and people spent more time at home, we felt how much we looked forward to what came in the mailbox in a fresh, more personal way. We already loved print. The pandemic just made us appreciate it more.
Now, marketi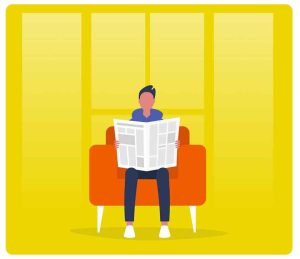 ng experts are talking about the benefits of keeping print in the mix. We just can't do without it. Here are four of those reasons. If you could add another to this list, what would it be? We know you have one!
Print is personal

. Sure, email is a quick and easy way to communicate, but when something comes in the mail, it just feels different. It feels more personal and expresses value to the person receiving it.
Print is credible. Digital marketing in all forms is relatively inexpensive, and recipients know it. There is something about putting a brochure, a physical coupon, or a direct mail piece into their hands. It carries weight. They take it more seriously.
All generations love print. We might expect print to be appreciated primarily by older generations who grew up without digital marketing, but the opposite is true. Studies consistently show that Generation Z and Millennials, who grew up in the world of digital media, are highly attracted to print. We might also point to the resurrection of print catalogs, especially during holiday seasons, after retailers saw lagging sales with digital-only marketing.
Print keeps your focus. Readers get easily distracted using digital media, losing focus on the message. Whether it's college students doing their studies, a casual reader at home on the couch, or a recipient reading a piece of targeted direct mail, neuroscience studies reinforce what we instinctively already knew—print holds the attention and promotes recall more than digital media.
Digital media have their place in a well-crafted multichannel marketing campaign, but they don't replace print. Want results? Keep print in the mix!
---
The Psychology Behind Personalization
Personalization is everywhere. From grocery store receipts to Amazon recommendations to direct mail pieces that arrive in the mailbox, companies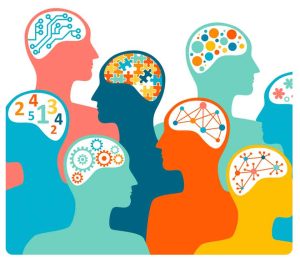 are personalizing their communications to address their customers' individual needs and habits. But is it vital? If you've got a great product, isn't that enough?
To answer this question, let's look at the psychology behind personalization.
Personalized communications make your customers feel that you care about them. For example, talking to someone by name takes more time and effort ("Hi, Jane! We have a special offer just for you!"). Not every marketing communication does that, especially in print. The extra effort gets noticed.
Second, if you take the time to gather the recipient's needs and wants, that gets noticed, too. Irrelevant marketing communications make someone feel like a number. On the other hand, when you communicate information that reflects their interests and needs, what you are saying is, "You are unique." This makes people feel noticed and valued.
When customers feel noticed and valued, they are more likely to respond. That's why personalized campaigns get better results. One study, for example, found the following lift for personalized over static mailing campaigns:
Lead generation: 6.9%

Direct orders: 6.2%

Traffic generation: 14.7%
Once you acquire a customer based on personalized communication, if you treat them right, they are more likely to remain a customer over time. This has a significant impact on your profitability, too. Did you know that, on average, a repeat customer is worth 10x more over the life of a business relationship than their initial purchase?
---
Personalized Print: 5 Things to Watch
By personalizing your direct mail pieces, you can increase response rates and cart sizes, too. But if you're new to personalization, the design process can seem intimidating. Here is a short "to do" list of common oversights to watch for.
Use the correct data, not more data. The more data you have on your customers, the better. However, more important is being smart about using the information you have. For example, a new mover's list can be invaluable, especially for small businesses. People moving into the area will need everything from new doctors to new favorite restaurants. Likewise, if someone is graduating from college, they will likely be looking at buying a car, furnishing an apartment, and upgrading their wardrobes. You don't need lots of data. You just need the correct data.
Go long (and short). When designing layouts for your personalized pieces, remember to consider the longest and shortest fields in your database. When personalizing by name, for example, your layout must accommodate "Bob Smith" as well as "Hubert Blaine Wolfeschlegelsteinhausen." Use rules-based design to enable flexibility.
Always have a default. No matter how well you prepare your database, you will always have missing information. You'll have a first but not last name. You'll know most people's alma maters, but not all of them. When one of your records is missing an element, you don't want to end up with "Dear First Name Here" Set your defaults (such as "Dear Valued Customer") to appear when a piece of data is missing.
Tidy up! Keep your database clean and updated. Regularly run postal address updates, remove duplicates, and clean up inconsistencies (for example, some fields may use "Market St." while others use "Market Street"). Continually invest in the accuracy of your data.
Don't forget the imagery. If you are swapping out images based on demographic or other data, those images must be prepared, as well. Make sure variable images are correctly labeled and sized to fit into the layout. For example, if your design calls for vertical imagery, make sure a horizontal image doesn't sneak in there.
Preparing variable data jobs doesn't have to be a mystery. A little planning can smooth the process and give you predictable results. You can do it—we can help!
Relationships are worth investing in, and business relationships are no exception. You have to take different steps to personalize your documents than you do for static campaigns, but don't be intimidated. It doesn't need to be complicated. We are here to help. Talk to us about going from static marketing communications to making it personal.
---
Direct Mail and Social Media: Better Together
Are you planning a multichannel marketing campaign? Automatically assuming you will be pairing direct mail with email? How about pairing direct mail with social media instead? Haven't thought about it? Maybe you should. What makes direct mail and social media so complementary?
Higher levels of customer engagement, regardless of channel, lead to strong customer loyalty and higher sales—and customers love social media. Print's tangibility leaves a deeper footprint in consumers' brains and results in more (and more accurate) recall. So why not pair direct mail and social media together?
While you might not think of direct mail and social media as complementary, data show that they are. High percentages of social media users use direct mail coupons, hold on to direct mail pieces for future use, and visit a store after receiving a mail piece. When brand advocates receive direct mail, they are also 50% more likely to create or share content online.
How can you capitalize on this?
Set up social media sites appropriate to your target audience (Facebook, Instagram, Twitter) and encourage followers to engage with you. When possible, add links to enable direct sales.
Focus on deep, relevant content. Tell stories, invite customers to post their own user-generated content, and encourage them to share your posts with friends and family.
Find the most active social media participants and gather their email addresses and postal addresses for future cross-channel marketing.
Use social media to announce when upcoming mail offers are on their way. Build anticipation and excitement around your promotions and deals.
Cross-pollinate your content between social media and direct mail. For example, use quotes from online reviews or social media posts in your direct mailers to give credibility ("social proof").
Direct mail and social media can be a powerful combination when used right. Need help? Give us a call!
---
5 Tips for Expanding Your Mailing Reach
Are you looking to build or expand your mailing list? If so, you have more options than just buying a targeted list or purchasing data to add to the list you already have. Here are five ways to build a great direct mail list that you might not have thought of.
Look at trade shows.
Trade shows attract a particular target audience, and they generally attract the decision-makers in the company. Attendee lists from trade shows in your market vertical can net you very high-value prospects.
Use the media.
Like trade shows, specialty magazines (including trade magazines) have well-defined target audiences, and some will sell their subscriber lists to marketers.
Tap your content marketing.
Take advantage of your content marketing efforts. If you offer an e-newsletter, ask for recipients' street addresses at sign-up. If website visitors can download white papers or case studies, ask them to fill out an online registration form and include their street address as an option.
Use Every Door Direct Mail (EDDM).
Every Door Direct Mail from the United Postal Service is an inexpensive way to target households within a specific demographic radius. Although EDDM lists do not include names, you now have qualified leads and names once people respond to your communication.
Purchase a cloned list.
Do you already have a productive direct mail list? Just want more customers like the ones you already have? Cloned lists allow you to do just that. Create a profile of your best customers, then purchase an index that reflects that profile.
These are all smart, cost-effective ways to build your direct mail list that can yield great results. Need help implementing one or more of these ideas? We can help!
---
Print Is a Fan Favorite: But Why?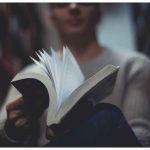 Even in a world of interactive digital media, something irresistibly draws people into the tangible world of paper and ink. But why?
What makes people fall in love with print? Here are some of the answers we have come up with. If asked the same question, what would you say?
1. Print is at the center of societal change. From the printing of the Gutenberg Bible in the 15th century to the Federalist and the Anti-Federalist papers in the 18th century, print has profoundly impacted our society. It is part of our history.
2. It enriches us. Print enriches our daily lives from the reproductions of the world's greatest paintings to the coolest T-shirts.
3. Print aids in comprehension. Studies show that people absorb and retain information more deeply in print than they do in digital media.
4. Print is fun. Print is just enjoyable to have with so many textures, finishes, and embellishments in your hands. It's one reason that sales of printed books are on the rise even with our society's addiction to mobile phones. Who wants to read Gone with the Wind on an iPhone?
5. It inspires creativity. There is something about a tangible product that breathes life into ideas. With print, creativity springs eternal.
6. Print preserves moments in time. With so much digital clutter, the tangible presence of books, marketing collateral, and even business cards, print preserves a memory—a moment in time—in ways that digital can't.
7. Print is magic. Have you ever seen the inner working of a press? A digital file becomes a printing plate, then millions of tiny dots spring to life on the page as brilliant, high-resolution images. This little miracle is replicated in every print project you order.
---
Do You Know How Customers Really Feel About You?
Think you know how your customers feel about you? So do three-quarters of companies. Yet a survey by Zogby Analytics finds that, while 73% of companies say they are "very aware" of their customers' level of satisfaction with them, 36% of consumers say that companies are either "unaware" or "completely oblivious."  That's a big gap!
Furthermore, Zogby found that companies believe that "providing better informed and relevant customer conversations" (29%) is the best thing t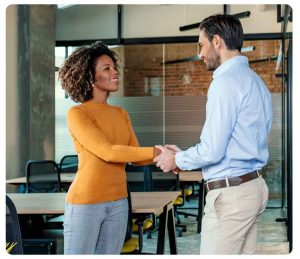 hey can do to keep customers happy. Meanwhile, customers say "identifying common issues and resolving them" (32%) and "being aware of the interactions with the company, and resulting feedback" (29%) are the most important.
These are considerable gaps in expectations, and if companies aren't careful, those gaps can create opportunities for competitors.
What's the answer? Be intentional about soliciting customer feedback to identify what you are doing well and where you might be missing the boat. If you are missing the boat, find out how customers want you to fix it.
When was the last time you sent a customer survey? There are many ways to get that request in front of your customers. Add QR Codes to your direct mail pieces, in-store signage, and other locations to lead to online surveys. Create personalized URLs for your direct mail pieces. Use pop-up surveys on your website.  Even use text to send survey links. Customers will appreciate you asking.
Offer free gifts, entry into sweepstakes, and other incentives to encourage participation, as well. Customer feedback is invaluable, and it's worth your time and investment to get.
Need help developing customer surveys? Talk to us about the many different channels you can use and how to get the most out of your investment.
---

Do You Know These 5 Loyalty Behaviors?
If you want to know whether your customers are loyal, there are five places you can look. These behaviors — called "loyalty behaviors—are like breadcrumbs that customers leave that tell you whether they are loyal to you . . . or not. These are five behaviors you want to excel in! How would your company fare in each?
Repeat purchases

.  Do you track your customers' purchases? Do you know if they continue to buy from you after the first sale? If customers are not coming back, do you know why?
Recommendations

.   Do your customers recommend you to their friends and family? Have you ever asked? A simple print or email survey can tell you a lot.
Forgiveness

.    If a mistake comes to your attention, be quick to apologize and make things right. Send a letter (always a card or letter—email apologies fall short), offer a "we're sorry" discount, or make things right another way. Use mistakes as a chance to deepen, rather than disrupt, the customer relationship.
Trust

.   Here is another place surveys can play an important role. Ask customers to rate how much they trust you on a sliding scale. Create different scales for different areas of your company (products, service, customer care). If you rank low in some areas, you know where to get to work.
Willingness to try new things

.  Happy, loyal customers buy more, and the more loyal they are, the more they buy over time. If you track your customers' purchases, you can suggest upsells and cross-sells and alert them to new offerings based on what they have purchased in the past.
Customer loyalty is serious business. Knowing these five loyalty behaviors gives you a head start on where and how to focus your efforts to communicate with your customers and keep them happy, satisfied, and buying more.
---

The 5-Year Reason Branded Promotional Products Are Hot
Did you know that more than half (57%) of people who own branded promotional items keep them for five years or more? That's an incredible statistic when you think about it. This longevity is one of the reasons that businesses are increasingly seeing the value in incorporating branded products into their marketing plans.
While many people associate branded products with cheap giveaway pens or giant foam fingers waved in baseball stadiums, they can be much more. They can be logoed caps and t-shirts to personalized flash drives, umbrellas, and leather tote bags. Branded items cost more than email blasts or direct mailings, but they are often kept for longer — not just weeks or months, but even years.
Not only do promotional products reinforce branding to the people using them, but also to those around them. Studies from the Advertising Specialties Institute (ASI) show that, in many cases, branded products increase the chances that the recipient will purchase from the company. According to the ASI's most recent Global Advertising Specialties Impressions Study:
More than half of the West and Pacific region consumers report being likely to do business with the advertiser on their drinkware (54% and 53%, respectively).
More than half (51%) of consumers report being likely to do business with the advertiser who gave them an umbrella.
Nearly two-thirds (60%) of consumers report being likely to do business with the advertiser who gave them a power bank.
The key to results like these is value. Consistently, surveys show that people keep promotional products because they are helpful, so it's essential to use high-quality branded products and match the type of product to the marketing goals of the campaign. Each time the recipient wears or uses the product, brand engagement is reinforced.
The other key to success is matching the right branded products to the target audience. For example, promotional outerwear is owned by 43% of women but 57% of men. Conversely, women are more likely to own a promotional bag (57%) than men (42%). When you get the mix right, it leads to increased sales.
Are promotional products missing from your marketing toolbox? If so, let's get that corrected right away!
---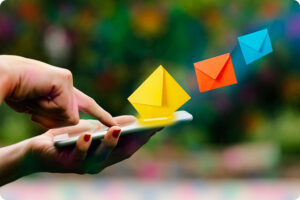 Don't Send Your Next Mailing Until You Read This
Getting ready to launch your next mailing campaign? Stop! Even if you've got the correct list, the right variables for personalization, and a "knock your socks off" design, don't forget to double-check your content. Too often, businesses send the same messaging over and over again, and even if it's still effective, it gets stale.
Here's a five-point checklist before you send your next campaign.
How many times have recipients seen these images? How many times has your audience seen the same image of your storefront? Or your award-winning BBQ? Is it time to take some fresh photos or invest in some new stock photography? Keep it fresh.
Is your message the "same old, same old"? Think beyond features and benefits. Sure, you want to talk about the need your product solves, product pricing, and how your products stack up to those of your competitors, but it's important to address how your products satisfy your customers' lifestyle needs and emotional triggers, too—and those are constantly changing.
Is one discount better than another? What's your "go-to" call to action? If a customer has been seeing "50% off" for the past two or three mailings, it's probably stale. So change it up. Try "buy one, get one free." Even though it results in the same discount, it sounds different to the customer's ear.
Get new testimonials.  When was the last time you updated your customer testimonials? If you still use the same ones from one or two years ago, your customers are probably glossing right over them. It's time to get some new ones!
Keep it simple! It's tempting to overload your direct mailer with everything but the kitchen sink. Trim it down. Use simple images, easy-to-read headlines, and clearly placed calls to action. Don't create confusion by cluttering things up.
Need help with your next direct mail messaging? Let us offer some ideas and help you test those ideas, so you know that you're mailing what really works.
---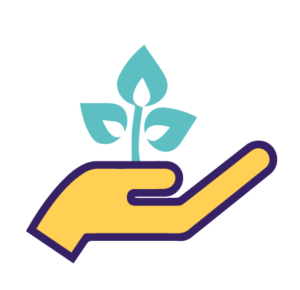 What Is Lead Nurturing? Why Does It Matter?
For some sales, a single postcard or letter mailer will do the trick. But for more complex products, the sales cycle can be longer. In this case, marketers will often send different types of content at different times based on what their prospects require in order to move forward. Gently nudging them along with the right content at the right time is a process called lead nurturing.
Although the actual number of "touches" with marketing content will vary based on the type and complexity of products and services, lead nurturing has three basic stages:
Early/Awareness Stage: At this stage, the prospect may not be aware of your product, or if they are, their knowledge is limited. Your goal is to create that awareness. They can't buy your product if they don't know about it! At this stage, you want to provide free access to content. Early/awareness stage content often includes white papers, research papers, curated content, infographics, and webinars.
Middle/Consideration Stage: At the middle/consideration stage, the prospect is aware of your product but hasn't yet made the decision to buy. You want to provide information that will help that process along. At this point, you can also start qualifying prospects as warm and hot leads so your sales team can stay in contact with them. Middle/consideration stage content is often gated, so you can identify and qualify these leads. The content might include RFP templates, calculators, guides, and analyst reports.
Late/Evaluation Stage: At this stage, you will be communicating only with the most qualified leads, so you want to make their purchase decision as easy as possible. As with the early/awareness stage, late/evaluation stage content should be free and ungated, including product demonstrations, success stories, and video testimonials.
Research shows that nearly 80% of qualified leads never convert into sales because of the lack of lead nurturing. Don't miss out!
Need help with your lead nurturing process? Give one of our experts a call!
---
Why Building Trust Is a "Must Have" Marketing Goal
Direct mail and email are for selling things, right? But what about building trust? While many marketers may not think about it, trust should be one of your top marketing goals. To understand why let's look at the example of Morningstar.
Morningstar is a financial services company that serves both seasoned and new investors. If you do an online search for "investment," you'll get a veritable "who's who" of financial services firms. How does Morningstar stand out? By using unique content. Morningstar knows that investing is scary to many people.  When you're new to investing, a list of products, services, and fees isn't beneficial. It can deepen fear about making a mistake. So the company decided to build its reputation based on trust instead.
Through various channels, Morningstar invests in content such as charts and graphs, articles about saving and investing, "how-to" blog posts, and videos from industry experts. Instead of merely telling potential investors what a mutual fund is, for example, it advises them on the best ones to research. Everything about what the company does is designed to build confidence and give investors a peek behind the curtain. This builds trust, and in a world as foreign and intimidating as investing is to many people, trust is everything.
How does trust factor into your product or service categories? Whether through direct mail, email, or on your website, what type of content would develop trust with your customers? What are their fears and concerns? What kind of content would answer their questions and set their fears to rest?
Trust helps to build the type of relationships that are less price-sensitive, more resilient from the lure of competitors, and weather uncertain times. Using drip-marketing campaigns via direct mail and email to feed your customers content that educates and guides is a huge part of building that trust.
How can we help?
Note: Background on Morningstar drawn from "'Content Is Our Business': What Morningstar's Homepage Can Teach Financial Marketers" (Contently.com)
---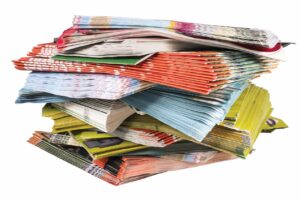 Are you still sending out the same business cards and marketing collateral from last year?
Or worse, the year before or even longer? Maybe it's time for a spring cleaning!
Critical business information changes regularly, so review and update your business materials every six months or so.
This includes:
• Products and services
• Employee contacts
• Social media links
• Branded images
• Messaging and strategic direction
Our print on demand services let you print your business collateral in short batches economically. This gives you the freedom to keep your business information fresh and up to date.
READY FOR A SPRING CLEANING? LET'S TALK!
---
Click to learn more about Promotional items and their ROI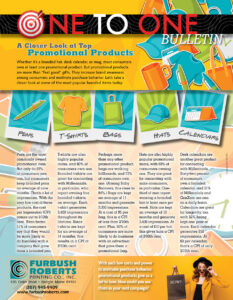 ---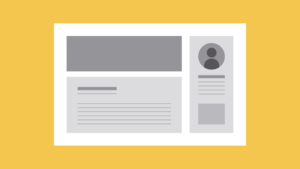 Want Better Comprehension? Format It!
Are you getting ready to send your next direct marketing campaign? Whether you are preparing to send a postcard or an email, three simple formatting techniques can make your content easier to read, comprehend, and remember. Even if you're not a writing whiz, these techniques are easy to implement, too. Every marketer can do it.
Use white space.
Whether you have a lot of space or a little, it's tempting to fill up that space with as much text and as many images as possible. Don't! Crowded areas are hard to read. Give your content some breathing room. Less crowded designs are more pleasing to the eye and get the point across more quickly.
Organize using bullets.
Bullet points are one of the most effective ways to communicate information, and people love them. Why? They accomplish a variety of goals:
They are easy to read.

They summarize points quickly.

They require minimal effort for comprehension.

They allow you to emphasize key points.

They attract attention.
Add graphics.
It has been said that a picture is worth a thousand words, and for a good reason. The human brain processes information more quickly when it is presented in visual form. Visual communication is also more likely to be remembered. It's called "the picture superiority effect."
What does this mean for you? Where you can represent concepts with charts or graphics, do! There is a reason that infographics are such a powerful — and popular — tool in marketing today.
Isn't it nice that such simple changes can get you significant results? Sometimes, yes, it's just that easy.