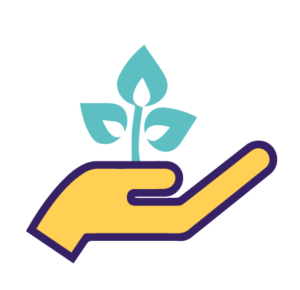 What Is Lead Nurturing? Why Does It Matter?
For some sales, a single postcard or letter mailer will do the trick. But for more complex products, the sales cycle can be longer. In this case, marketers will often send different types of content at different times based on what their prospects require in order to move forward. Gently nudging them along with the right content at the right time is a process called lead nurturing.
Although the actual number of "touches" with marketing content will vary based on the type and complexity of products and services, lead nurturing has three basic stages:
Early/Awareness Stage: At this stage, the prospect may not be aware of your product, or if they are, their knowledge is limited. Your goal is to create that awareness. They can't buy your product if they don't know about it! At this stage, you want to provide free access to content. Early/awareness stage content often includes white papers, research papers, curated content, infographics, and webinars.
Middle/Consideration Stage: At the middle/consideration stage, the prospect is aware of your product but hasn't yet made the decision to buy. You want to provide information that will help that process along. At this point, you can also start qualifying prospects as warm and hot leads so your sales team can stay in contact with them. Middle/consideration stage content is often gated, so you can identify and qualify these leads. The content might include RFP templates, calculators, guides, and analyst reports.
Late/Evaluation Stage: At this stage, you will be communicating only with the most qualified leads, so you want to make their purchase decision as easy as possible. As with the early/awareness stage, late/evaluation stage content should be free and ungated, including product demonstrations, success stories, and video testimonials.
Research shows that nearly 80% of qualified leads never convert into sales because of the lack of lead nurturing. Don't miss out!
Need help with your lead nurturing process? Give one of our experts a call!
---
Why Building Trust Is a "Must Have" Marketing Goal
Direct mail and email are for selling things, right? But what about building trust? While many marketers may not think about it, trust should be one of your top marketing goals. To understand why let's look at the example of Morningstar.
Morningstar is a financial services company that serves both seasoned and new investors. If you do an online search for "investment," you'll get a veritable "who's who" of financial services firms. How does Morningstar stand out? By using unique content. Morningstar knows that investing is scary to many people.  When you're new to investing, a list of products, services, and fees isn't beneficial. It can deepen fear about making a mistake. So the company decided to build its reputation based on trust instead.
Through various channels, Morningstar invests in content such as charts and graphs, articles about saving and investing, "how-to" blog posts, and videos from industry experts. Instead of merely telling potential investors what a mutual fund is, for example, it advises them on the best ones to research. Everything about what the company does is designed to build confidence and give investors a peek behind the curtain. This builds trust, and in a world as foreign and intimidating as investing is to many people, trust is everything.
How does trust factor into your product or service categories? Whether through direct mail, email, or on your website, what type of content would develop trust with your customers? What are their fears and concerns? What kind of content would answer their questions and set their fears to rest?
Trust helps to build the type of relationships that are less price-sensitive, more resilient from the lure of competitors, and weather uncertain times. Using drip-marketing campaigns via direct mail and email to feed your customers content that educates and guides is a huge part of building that trust.
How can we help?
Note: Background on Morningstar drawn from "'Content Is Our Business': What Morningstar's Homepage Can Teach Financial Marketers" (Contently.com)
---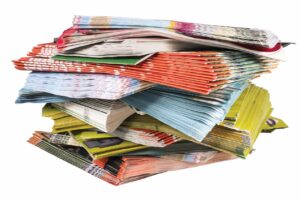 Are you still sending out the same business cards and marketing collateral from last year?
Or worse, the year before or even longer? Maybe it's time for a spring cleaning!
Critical business information changes regularly, so review and update your business materials every six months or so.
This includes:
• Products and services
• Employee contacts
• Social media links
• Branded images
• Messaging and strategic direction
Our print on demand services let you print your business collateral in short batches economically. This gives you the freedom to keep your business information fresh and up to date.
READY FOR A SPRING CLEANING? LET'S TALK!
---
Click to learn more about Promotional items and their ROI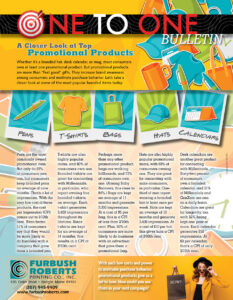 ---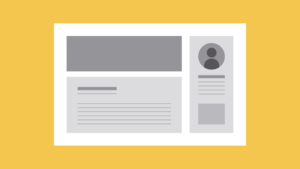 Want Better Comprehension? Format It!
Are you getting ready to send your next direct marketing campaign? Whether you are preparing to send a postcard or an email, three simple formatting techniques can make your content easier to read, comprehend, and remember. Even if you're not a writing whiz, these techniques are easy to implement, too. Every marketer can do it.
Use white space.
Whether you have a lot of space or a little, it's tempting to fill up that space with as much text and as many images as possible. Don't! Crowded areas are hard to read. Give your content some breathing room. Less crowded designs are more pleasing to the eye and get the point across more quickly.
Organize using bullets.
Bullet points are one of the most effective ways to communicate information, and people love them. Why? They accomplish a variety of goals:
They are easy to read.

They summarize points quickly.

They require minimal effort for comprehension.

They allow you to emphasize key points.

They attract attention.
Add graphics.
It has been said that a picture is worth a thousand words, and for a good reason. The human brain processes information more quickly when it is presented in visual form. Visual communication is also more likely to be remembered. It's called "the picture superiority effect."
What does this mean for you? Where you can represent concepts with charts or graphics, do! There is a reason that infographics are such a powerful — and popular — tool in marketing today.
Isn't it nice that such simple changes can get you significant results? Sometimes, yes, it's just that easy.